| | | | |
| --- | --- | --- | --- |
| Poster: | Skobud | Date: | Jan 16, 2013 8:10am |
| Forum: | GratefulDead | Subject: | After Midnight - It's 11/3/73 @ Keystone and it's a KEEPER |
This show is ridiculous. The only thing more ridiculous is the sound on this board. It's a Betty board and whoever mastered this thing definately knows their shit. The sound on this bitch is incredible. By far the best non official release Jerry/Merl sbd out there. None of them sound this good. Crystal clear and funky like you wouldnt believe. I love this shit.
Here's the info:
http://jgmf.blogspot.com/
"This recording is nothing short of spectacular. It enters in the pocket and stays there. Betty Cantor-Jackson, thank you! Listeners: we are truly blessed to care about the music that Betty cared enough to record for us. It's like Rudy van Gelder or something. We are truly lucky music fans. And thanks to whoever had the foresight to salvage these tapes, and to have RE, a Grammy-winning recording engineer, preserve them. Posterity thanks you.
! historical: So good to hear this show. As of this writing, the only Garcia/Saunders shows in circulation after the thoroughly-documented (and now completely officially released as Keystone Companions: The Complete 1973 Fantasy Recordings, Fantasy, 2012 [Allan | deaddisc] ) July 10-11, 1973 Keystone shows are the fragment of the 9/5/73 Hell's Angels show, the complete Capital Theatre (Passaic, NJ) show of September 6, 1973, and another Hell's Angels thing at Winterland on October 2, 1973. After that, it's all the way out to January 17-18-19, 1974. Hearing this November show is potentially really important in stitching together a musical analysis of the band's evolution."
~~~~Thanks to jgmf for the scholarly, passionate quest for all things Garcia!!!!!~~~~
+++++++++++++++++++++++++++++++++++++++++++
Jerry Garcia and Merl Saunders
Keystone
2119 University Avenue
Berkeley, CA 94704
November 3, 1973 (Saturday)
123 minute soundboard
--Set I (7 tracks, 83:05)--
s1t01. ... After Midnight [7:26] (1) [2:48]
s1t02. Expressway (To Your Heart) [10:59] ->
s1t03. collective improvisation [15:50] ->
s1t04. transition to Merl's Tune [2:13] ->
s1t05. Merl's Tune [7:58] [2:34]
s1t06. Someday Baby [16:19] [1:55]
s1t07. I Second That Emotion [14:50] (2) [0:11] %
--Set II (2 tracks, 39:51, incomplete)--
s2t01. .. Mystery Train [10:01] [0:15]
s2t02. My Funny Valentine [29:05] (3)
! Band: Jerry Garcia and Merl Saunders
! Lineup: Jerry Garcia - el-g, vocals;
! Lineup: Merl Saunders - keyboards;
! Lineup: John Kahn - el-bass;
! Lineup: Bill Vitt - drums;
! Lineup: Martin Fierro - saxophone, flute.
The other thing is, this show was played only 6 days before the Winterland run. Think about that shit for a second...What an incredible time it must have been. I think this is one of the more significant releases that has hit the scene in a while. It's pure butter.
Also, watch out for Fiero on this one, he's en fuego...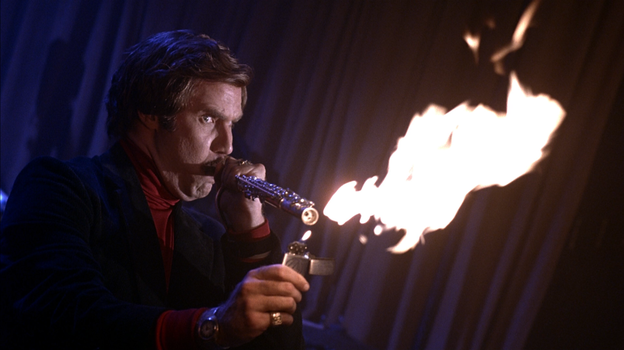 This post was modified by Skobud on 2013-01-16 16:10:05